Validation and prevalidation
The test methods are subject to formal validation by the OECD and / or by ECVAM (for in vitro tests) when it comes to substances, or CEN / ISO standardization for media and medical devices.
This validation ultimately gives a guarantee of quality, enforceability and multilateral recognition by member countries, for example of the OECD (see OECD SERIES ON TESTING AND ASSESSMENT Number 34 GUIDANCE DOCUMENT ON THE VALIDATION AND INTERNATIONAL ACCEPTANCE OF NEW OR UPDATED TEST METHODS FOR HAZARD ASSESSMENT).
The principle is that all test laboratories following quality procedures, in particular "good laboratory practice" (GLP) will find the same results.
The guarantee of quality goes through tests demonstrating repeatability and reproducibility and requires circular tests. These long and costly operations can be done in a pre-validation structure.
Several definitions of pre-validation exist. For PEPPER, it is a question of ensuring that the methods meet quality criteria, and of constructing the evidence required by the bodies which carry out an internationally recognized validation (OECD, ECVAM, ISO).
Operations carried out and financed by PEPPER.
Three operational functions are performed and funded by the platform staff and are at the heart of its business:
the identification and documentation of mature, scientifically sound test methods that meet a need in terms of identifying PEs;
the organization of tests on these methods, using test laboratories, to assess the repeatability and reproducibility of the results on the basis of "positive" and "negative" substances and by performing circular tests;
support for method bearers in transmitting their methods and the required scientific reports to international validation bodies.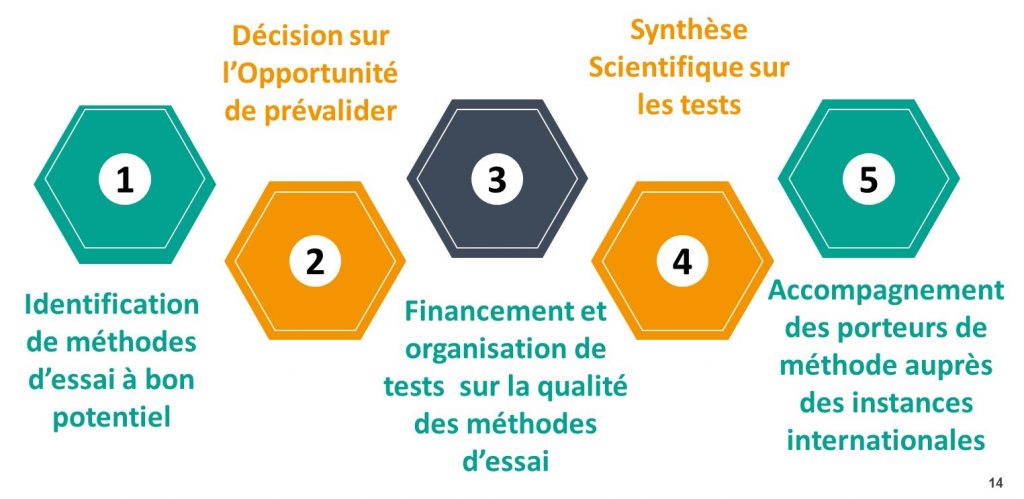 OperaThe decision on whether to follow a pre-validation process to a method, and therefore to organize and finance tests on this method, is a matter for the Opportunity Committee.tional functions involve two decision-making stages which call on the governing bodies.
The decision on whether to follow a pre-validation process to a method, and therefore to organize and finance tests on this method, is a matter for the Opportunity Committee.
The conclusions on the success or failure of the pre-validation of a method are established by the Scientific Council.
The test methods that PEPPER is working on.
The test methods targeted by the platform are bioassays. A bioassay consists in exposing a living organism (we speak of "in vivo") or a cell, or a cellular system (we speak of "in vitro") to a substance (or an extract from a medium) which we wish to evaluate the toxicity and the mode of action of this toxicity.
PEPPER works on 3 types of tests:
On infra-cellular or simple cellular systems, where we will for example look to see if a chemical binds to a receptor in the endocrine system. Binding to the estrogen receptor is one of the first uses of these tests for endocrine disruptors. The stakes are often on other receivers.
Sur des systèmes cellulaires plus complexes, par exemple des tissus en 2D ou en 2D, ou  quand on utilise micro-technologies et culture cellulaire pour recréer in vitro des architecture neuronales complexes. 
On more complex cellular systems, for example 2D or 2D tissue, or when micro-technologies and cell culture are used to recreate complex neuronal architecture in vitro.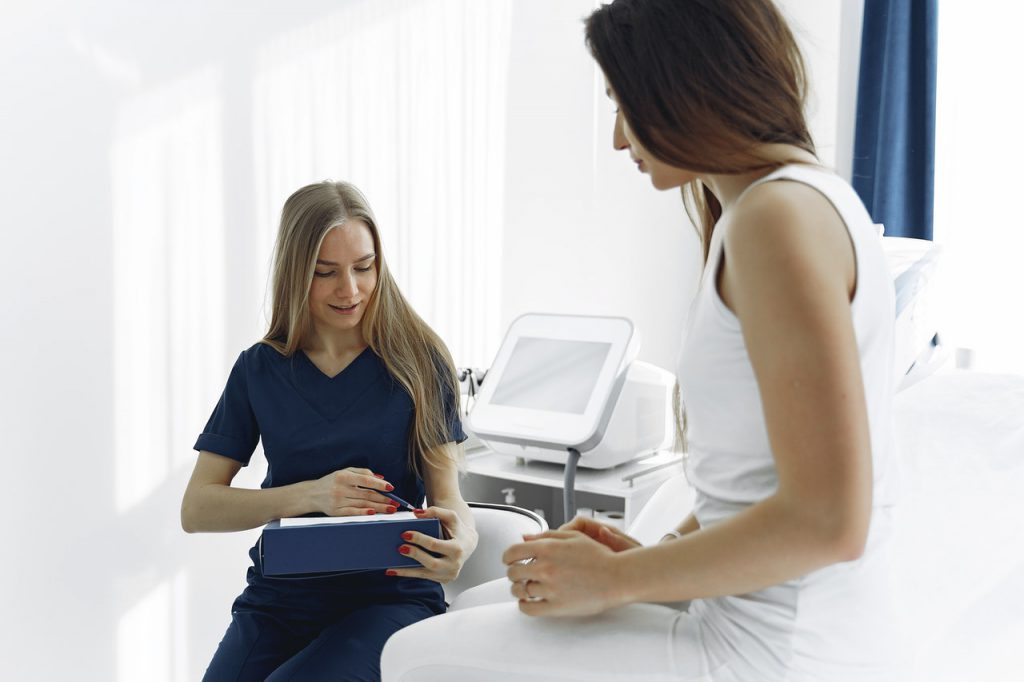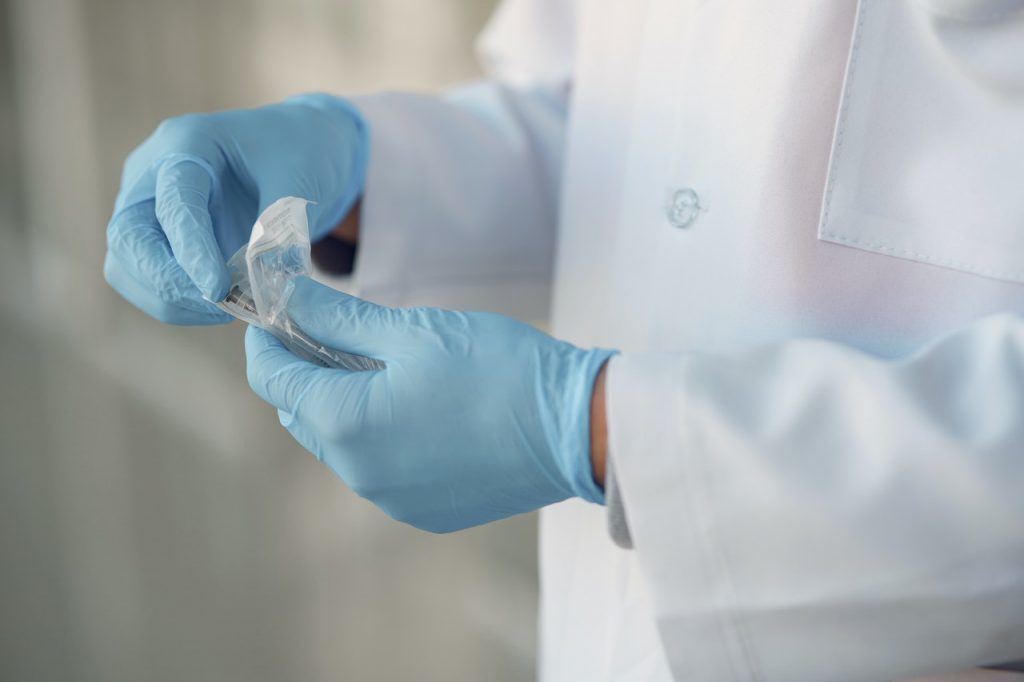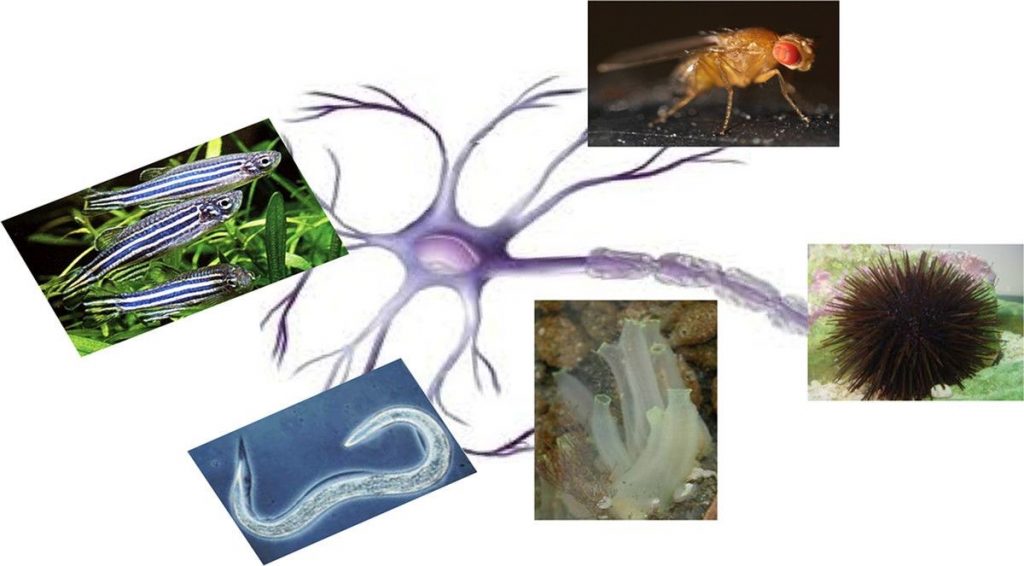 Additional services
The platform offers "additional services" on a billed service basis.
Organize experiments that will allow the proof of concept of overly immature methods to be finalized;
Disseminate scientific watch on emerging methods;
Support files after their submission to international bodies;
Carry out training in prevalidated methods.
The know-how of PEPPER.
PEPPER teams know
How we perform a bioassay and know the constraints to master to ensure quality
What are the prerequisites and expectations of international organizations
Where are the current issues and the gaps to be filled to characterize endocrine disruptors
Which laboratories can be used to carry out the tests.
This is only possible because they rely on a wide network of partners, especially those who are part of the Opportunity Committee and the Scientific Council.